Partners and Collaborations
Projects and Partnerships in India
AIMA – All India Management Association, NOCN works closely with AIMA (All India Management Association), which is the apex organisation for management skills in India. NOCN is the official partner with AIMA on a number of management products, providing accreditation and certification services to ensure management training and qualifications for Indian managers are at international standards of quality.
TSSC – Telecomes Sector Skills Council, NOCN is an official partner with TSSC for the accreditation and certification of qualifications for telecoms related job roles in India. Currently this involves Customer Service roles but there are plans for further development into other areas. NOCN is rapidly gaining a reputation for exporting British educational excellence to overseas vocational skill markets, combining the high-quality standards expected of a leading UK awarding and assessment organisation with Indian sector expertise to produce an innovative product.
CSDCI – Construction, The Construction Skills Development Council of India (CSDCI) is the apex organisation in India responsible for managing the development of skills to meet the national current and future requirements of the construction and infrastructure industry.
NSDC – National Skills Development Corperation, (NSDC) is a not-for-profit public limited company incorporated on July 31, 2008 under section 25 of the Companies Act, 1956 (corresponding to section 8 of the Companies Act, 2013). NSDC was set up by Ministry of Finance as Public Private Partnership (PPP) model. The Government of India through Ministry of Skill Development & Entrepreneurship (MSDE) holds 49% of the share capital of NSDC, while the private sector has the balance 51% of the share capital.
ISTD – Indian Society of Training and Development (ISTD), promotes and delivers to its members training and development of human resource development (HRD) across several sectors, eg Government, public and private sector organisation, private enterprise, educational/training Institutions and other professional bodies in India.
NAC – National Academy of Construction (NAC), the purpose of the Academy is to establish a body of acknowledged construction industry leaders and to provide them recognition through election to the National Academy of Construction. NAC started with one centre and five trades, training 150 technicians a year. The organisation has grown steadily and now has 110 centres throughout Telangana and Andhra Pradesh States, training 21 trades and 1,000 technicians per year. Graham Hasting-Evans, NOCN Group MD recently attended the MoU signing ceremony with Kodai Bhikshapathi the Director General of the National Academy of Construction, based in Hyderabad, in presence of the Roads and Building Minister and Ravi Raman of STAMP part of IL&FS Group (NOCN partner and Indian national assessment organisation).
NTTF – Nettur Technical Training Foundation established in the year 1959, spread across India in 16 states. NTTF has been contributing to technical skill development of Indian youth and nation building for the last 60 years. NTTF has PAN India operation in 60+ locations and trains 20,000+ students at any time. NTTF offers technical Short Term, Advanced Certificate, Diploma, Post Diploma and Postgraduate programs for the last 6 decades apart from various skill development program in line with NSQF standards. The NOCN – NTTF collaboration will focus on working together on skills capacity development and on undertaking a benchmarking exercise of NTTF existing vocational diploma training programmes, ensuring their qualifications attain an international standard provided by NOCN's quality assurance, validation and certification service. The output of the project will enable students to be skilled trained to an international standard and be job-ready for the global employment market.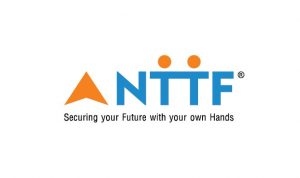 SIMIAN -Established in 2005 by a team of scaffolding industry experts with unsurpassed knowledge, expertise and experience, the Group has rapidly expanded into multiple global markets. Simian Risk now operates across a range of industries including construction, petrochemical, nuclear, pharmaceutical, manufacturing and power generation. We operate across the UK, Europe, Africa and the Middle East, supporting clients to improve and maintain standards across all operations when working at height. The Construction Industry Scaffolders Record Scheme (CISRS) has been the industry recognised scaffold training scheme for over 40 years. The scheme, established in the 1960s, has 60,000+ CISRS card holders in the UK and 5,000+ OSTS card holders overseas. They have a training centre in India, where they deliver the UK's scaffolding cards .
RVIM – RV Institute of Management, a unique B-School that carries the flag of RV's academic excellence and demonstrates it in its every activity. R V Institute of Management offers a 2-years full-time MBA Programme in the independent, spacious, custom-designed, state-of-the art campus located at Jayanagar.  RVIM offers many value addition programmes along with specializations in Marketing, Finance, HR, Banking & Insurance, Healthcare, Entrepreneurship, etc.