NOCN forges links with an Indian Educational Trust, NTTF
NOCN has signed a new MOU with the Nettur Technical Training Foundation (NTTF).
NOCN and NTTF signed a new memorandum of understanding (MoU) at NTTF new Lifelong Learning Centre this week. The centre has high standards of delivery for robotics, CMC, CAD, 3D component printing, integrated manufacturing techniques, steel design and steel erection for construction. A new focus for the centre is off-site manufacturing or pre-engineered construction.
NTTF is an educational foundation trust established in 1959,  a not for profit organisation based in Bengaluru, India with help and the assistance from the Government of Switzerland and Hilfswerk der Evangelischen Kirchen der Schweiz, (HEKS) a Swiss NGO and Swiss Development Co-operation Development Agency to introduce a dual education system. As a not-for-profit organisation, focused on offering vocational-technical training to young people, it has attained recognition and support from the federal government of India and several regional Indian State Governments.
NTTF operates in 16 Indian states and overseas centres delivering corporate training and vocational training, and assists Indian industries through its unique collaborative initiative for producing quality human resources, by establishing training centres in partnership with industry associations. NTTF has operation in 60+ locations and trains 20,000+ students at any given point of time.  NTTF offers technical Short Term, Advanced Certificate, Diploma, Post Diploma, and Postgraduate programs for the last six decades. It's preferred training partner in short term skilling programs across various Government Skill Missions and Corporates  for technical trades;  making a difference in youth employability. NTTF also trains already employed people in various corporates for up and re-skilling on Technical  ( including IT reskilling ), Functional and Soft skills
The NOCN – NTTF collaboration will focus on working together on skills capacity development and on undertaking a benchmarking exercise of NTTF existing vocational diploma training programmes. Ensuring their qualifications attain an international standard provided by NOCN's quality assurance, validation and certification service. The output of the project will enable students to be skilled trained to an international standard and be job-ready for the global employment market, enhancing their employability skills to secure sustainable work within India and or overseas.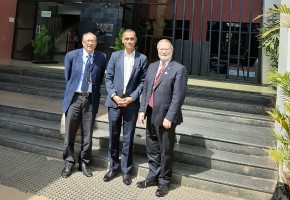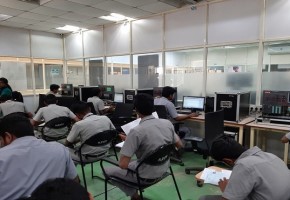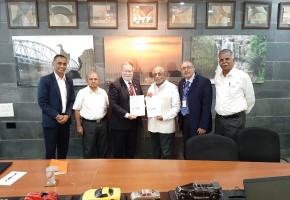 (Left to right: Mr B V Sudharshan, Dy. Director NTTF; Mr R Rajagopalan, Joint MD NTTF; Graham Hasting-Evans, NOCN Group MD; Mr N Reguraj, MD NTTF; Dr Sunil Abrol, Director NISF; Mr Arul Selvam, Management Advisor NTTF)